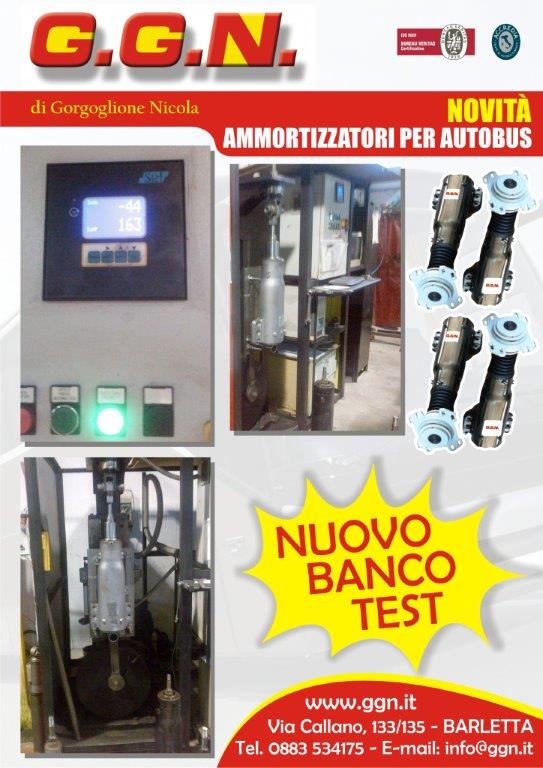 The company G.G.N. of Barletta, near Bari, Italy, has been working since February 1977 in the field of overhauling of pneumatic braking components, in which it is specialized, under the guide of its founder and sales manager, Nicola Gorgoglione. The experience gained by Mr. Gorgoglione while working for a leading company of this field allowed him, once he had decided to work on his own, to establish a company which he made grow. With the passing of years G.G.N. has been undergoing a great expansion which has determined an increase in staff and in productive power, so much so that the Italian company could extend its action in the whole Nation. With the increase of productivity, new possibilities opened as for the products distributed. From trading of reconditioned valves for buses and trucks to distribution of new valves and repairing kits, to the new entry in the range: reconditioned callipers for industrial vehicles. The array covers trucks, buses, trailers and working and lifting machines.
OUR SPECIAL ARE NOT ORIGINAL BUT INTERCHANGEABLE.
REFERENCES ARE APPROXIMATE ORIGINAL FOR INFORMATION ONLY.